Our recommended lender
All of our customers are encouraged to choose the mortgage lenders who are most suitable for their wants, needs, and specific situation. NFM Lending is the company that has been working with us for years - we believe their experience and extensive knowledge they pair with impeccable customer service provide satisfactory results for the customers at all times.

NFM Lending
When you make the decision to become a homeowner, there is a series of additional decisions that you'll need to make before you reach that final goal and cross the threshold of your new front door. One of the most important decisions in that series is which type of mortgage loan you're going to pursue in order to buy the house. There are several different types of mortgage loans, and it's useful to understand your options going in so that you can decide which one will be best for your financial future as a homeowner. The professionals you'll meet at NFM Lending will certainly explain every choice you may have and help you decide which one will be the best for you.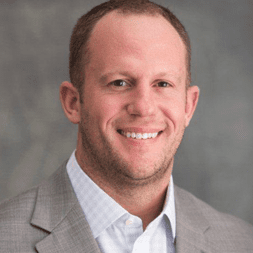 A branch manager for NFM Lending, Bryan has been Dudley | Roan Home Team's preferred lender since it's inception. Whether you are buying, selling, refinancing, or building your dream home, you have a lot riding on your Mortgage Loan Originator. Since market conditions and mortgage programs change frequently, you need to make sure you are dealing with a top professional who is able to give you quick and accurate financial advice. As an experienced Mortgage Loan Originator, he has the knowledge and expertise you need to explore the many financing options available.
Ensuring that you make the right choice for you and your family is his ultimate goal. He is committed to providing his customers with mortgage services that exceed their expectations. He hopes you will browse his website, check out the different loan programs he has available, use his decision-making tools and calculators, and use his secure online application to get started.
After you have applied, he will call you to discuss the details of your loan, or you may choose to set up an appointment with him using his online form. As always, you may contact him anytime by phone, fax or email for personalized service and expert advice.
NMLS#115385
bharrison@nfmlending.com

410-387-4216