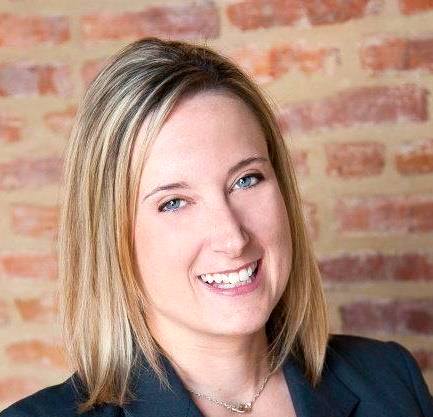 Team Leader, Licensed since 2006, she/her/hers
Christina is a co-founding partner of the Dudley|Roan Home Team. A Maryland native, Christina possess an unparalleled understanding of the local housing market. Her drive, diligence, integrity, and creative marketing abilities ensure a first class experience in every detail of your real estate transaction. Christina began her career in real estate rehabilitating old city row homes for resale. Her extensive knowledge of the rehab process, valuations, and market trends greatly benefit her investor, buyer and seller clients alike. Christina attended UMBC and University of Maryland School of Law. Christina lives in Baltimore with her pup Henry. When she isn't busy working for you, she enjoys traveling, anything sports, scoping out new restaurants, volunteering, antiquing and adding to her super awesome Christmas Village (better than your grandma's)!
Team Leader, Licensed since 2018, she/her/hers
Kate is a co-founder of the Dudley | Roan Home Team. As an army brat who has had the opportunity to move all over the U.S. and Europe, she is very thankful to be able to call Baltimore home. She graduated from Ohio University with a major in Sociology-Criminology and worked as a Case Manager at a halfway house for several years. When she made the jump to Real Estate full time, she realized that she was able to still serve her community as well as offer support and guidance to people. Working with both buyers and sellers, she loves getting to help her clients achieve their goals. She specializes in First Time Home Buyers and loves getting to help them learn the home buying process start to finish. Having lived in Hampden and Brewer's Hill, and now living down in Belvedere Square, she loves getting to explore what Baltimore has to offer with her wife and their two pups, Finn and Vann.

Team Member, Licensed since 2021, she/her/hers
Rebecca is a team member of the Dudley | Roan Home Team. She's a real estate agent, aspiring coffee connoisseur, and longtime Baltimorean who loves putting the power of real estate to work to help people achieve their dreams. After over a decade of working in the non-profit sector, she made the move to real estate agent. She began investing in real estate as a way to diversify her income and the more she learned about the power of real estate, the more she wanted to share this knowledge with others. Helping people reach their goals and building a stronger community combines two of her passions!